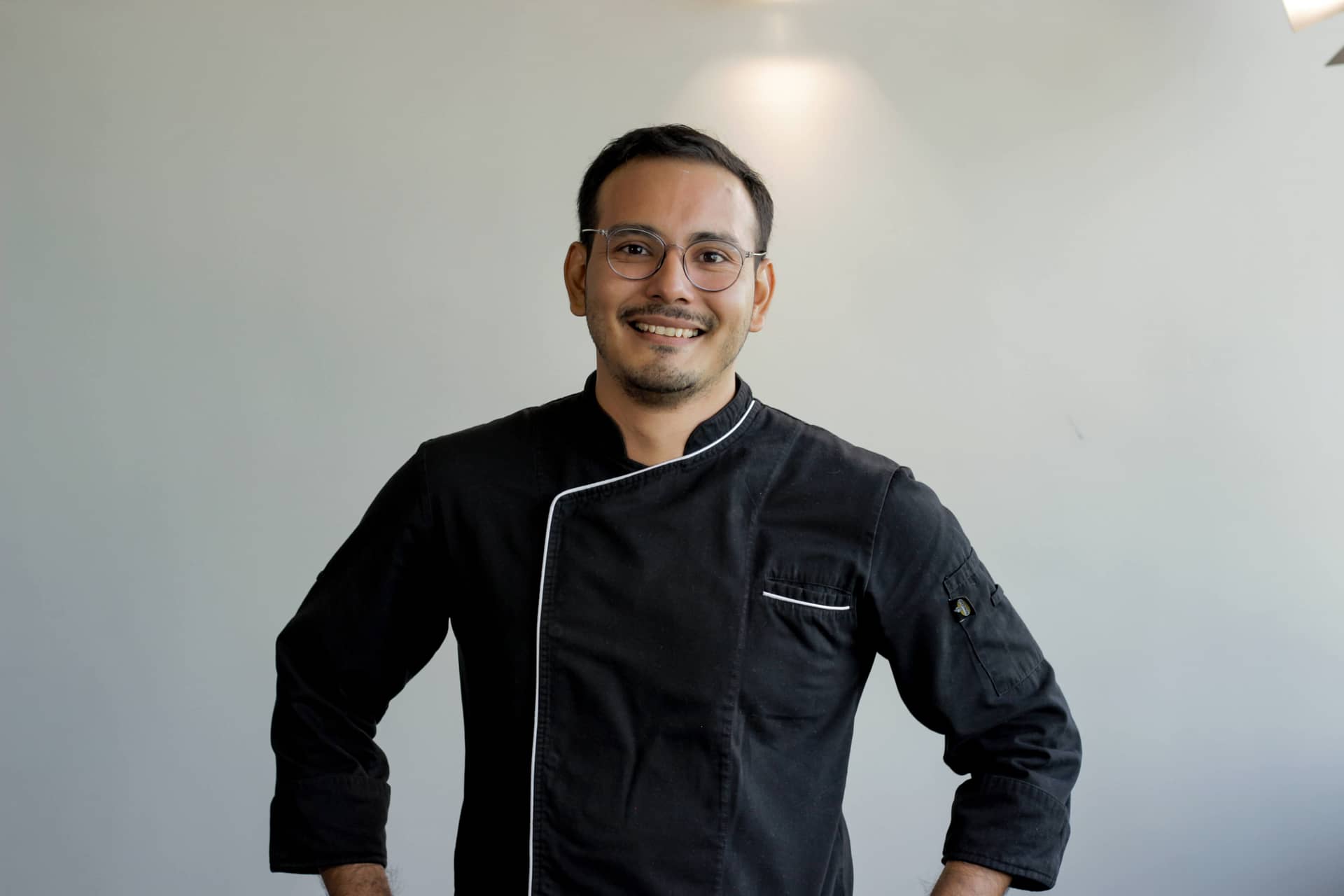 Born in Coatzacoalcos, Veracruz Executive Chef Román Lazaro began his studies at the Margarita Oliva Lara Educational Institute graduating with a degree in Gastronomy. After moving up from banquet support cook to banquet manager, he migrated to Merida in 2012 in search of better opportunities.
Starting at the legendary Pancho's Restaurant, he honed his skills for a year before moving to La Tratto Santa Lucia within the same family of Trotters Group restaurants. After four years at La Tratto Santa Lucia, he was promoted to second chef.
Winner of competitions within the Trotters Group, Chef Roman's passion for creating dishes inspired by Mexican and Italian cuisine showcases originality and innovation.
He shared his chef's secrets at the 2019 Yucatán book fair and was second in the Club Sibarita 2020 Young Talent contest.
Awarded the title of Executive Chef for his commitment to excellence and distinction, he redesigned the Trotters Group menus. Bringing new life, freshness, and warmth to new dishes, his style exudes touches from his home state of Veracruz and his Oaxacan roots.
Seeking to capture the memories of childhood along with the flavors and customs of life, Chef Roman transmits love and warmth in each dish. With a strong family foundation, a commitment to advancement, and a love for others, he strives to connect people through stories and great food.
Chef Roman brings 12 years of experience to SUMMUS.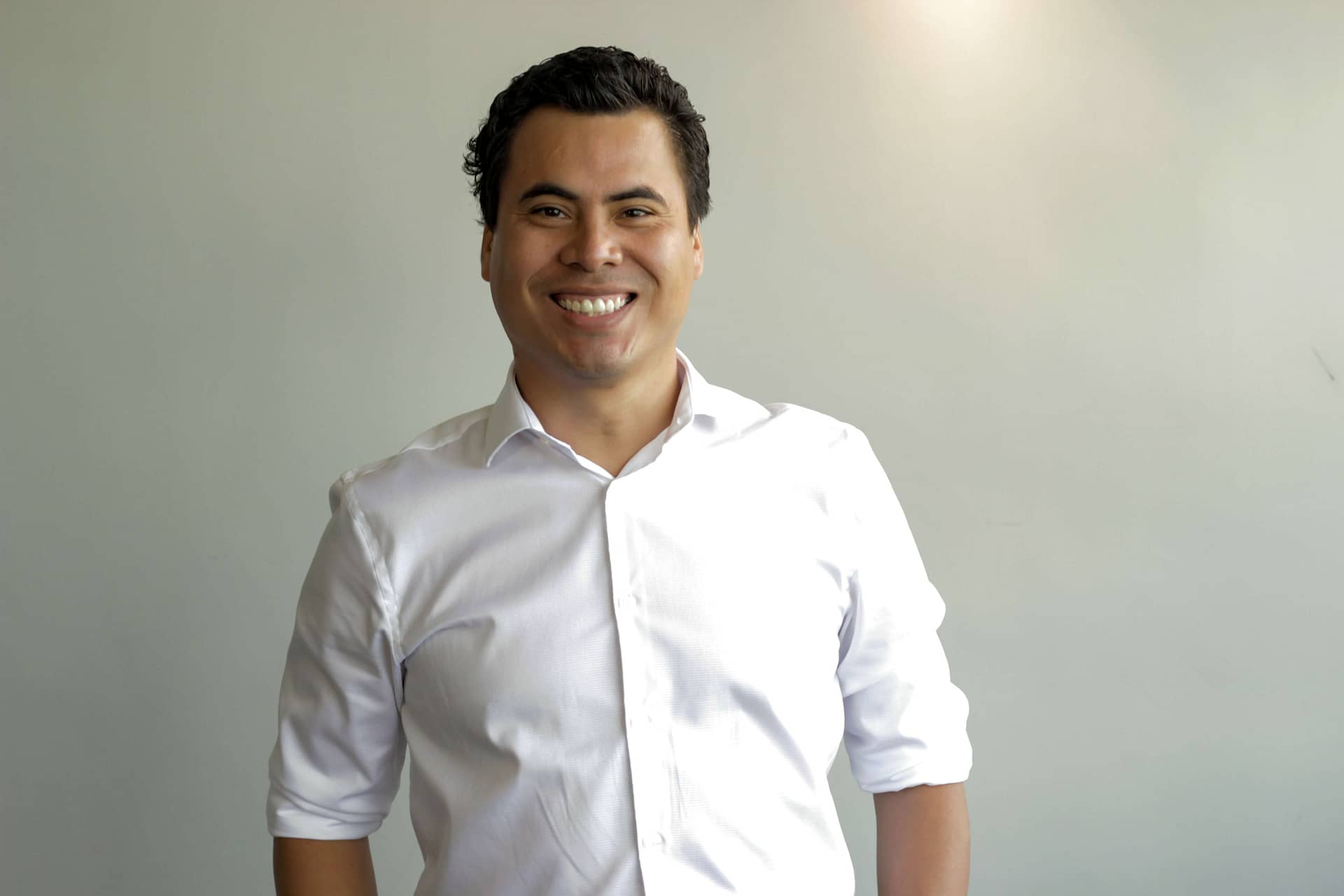 Angel Rodriguez, server, has had the unique opportunity to experience working in a variety of food service establishments since 2007. Working alongside his siblings at El Colon Ice Cream Shop on Paseo de Montejo, he quickly realized the relationship between the owners and customers and employees.
He says, "We were all treated like family. That is the relationship we developed over time; supporting each other and sharing our stories of life's triumphs and tragedies."
This became Rodriguez' foundation for customer service. He knows making clients feel like they are part of a family is the secret to an organization's success.
What he seeks to create in each event is to have a family celebration with the confidence and joy with which Mexican celebrations are characterized.
It is Angel's intention to make our clients feel like a great family that comes to visit, bringing experiences to share with overflowing joy for each member.
Nothing brings him more happiness and joy than connecting with a wonderful meal. Between tears and laughter, all sharing a bit of life and enjoying the company of loved ones called family.
Angel brings 16 years of experience to SUMMUS.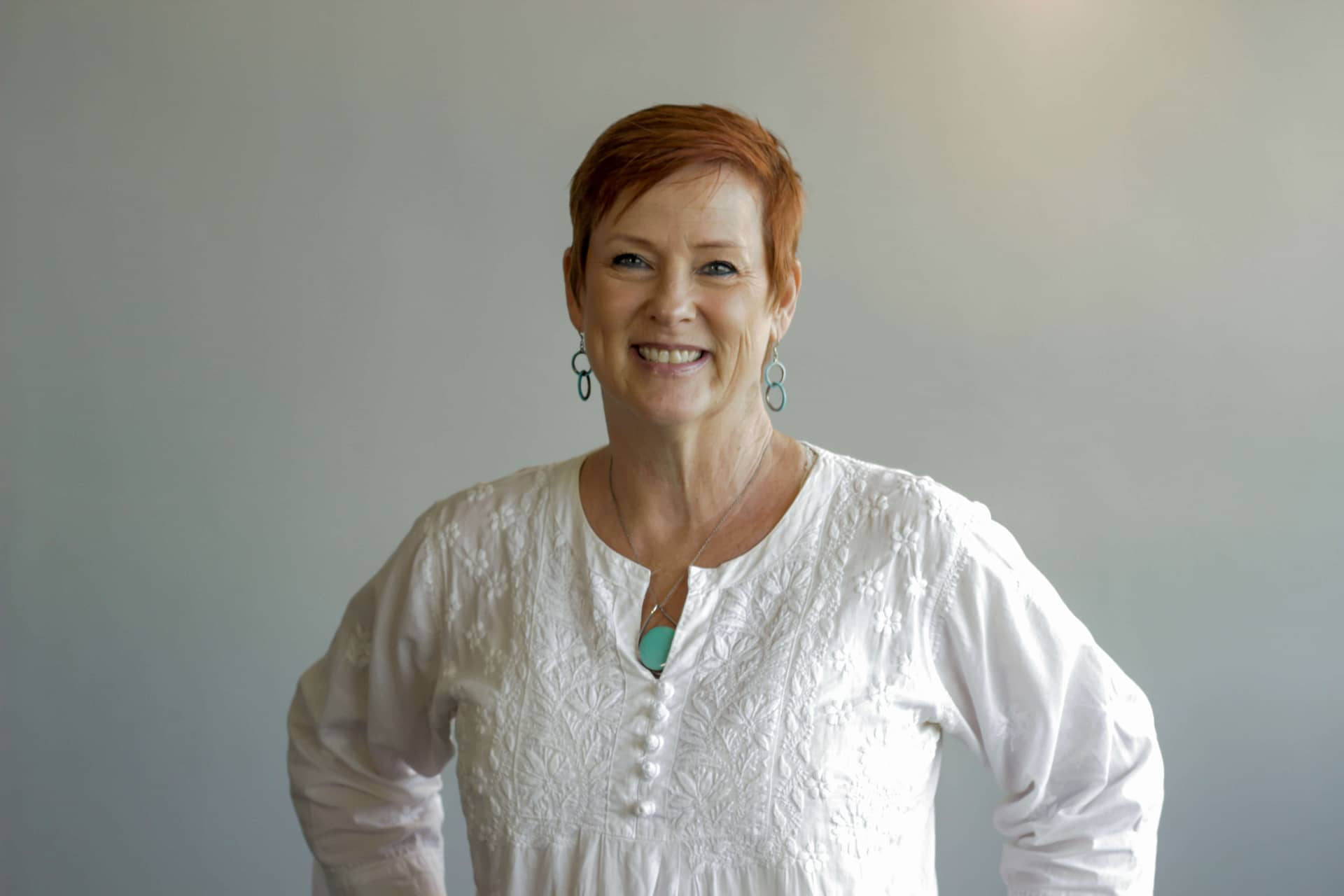 As a native of Texas and a former resident of Dallas, Amy Jones, investor, has extensive experience in the customer service industry. Amy obtained a degree in fashion design from Texas Tech University that eventually led to a move to London working for Harrod's department store.
After her arrival back in the states, she moved to Dallas and became a real estate agent representing properties locally and internationally. Her real estate career eventualy brought her to the Riviera Maya where she fell in love with the culture, the lifestyle and the people.
Amy states, "I knew eventually I would end up living in Mexico. I just had to wait for the right time and find the right location."
After a research trip in September of 2019, she returned to Dallas, making all the necesary arrangements to move to Mérida by the end of the year.
"Yucatecos are very similar to Texans – proud of their state and their culture. I think that's one of the reasons why I feel so comfortable here.
Mérida has become my heart, the people have become my family and I know I am right where I am supposed to be," she says.
Amy incorporates Feng Shui to create a positive flow of energy and personalize the atmosphere of each event. Little touches and small details add to environment of our guests' experience.
The intention of love, joy and comfort is in the food, in the service and is the basis for the SUMMUS concept.
Amy brings over 30 years of experience to SUMMUS.
Miguel Ramirez - Pastry Chef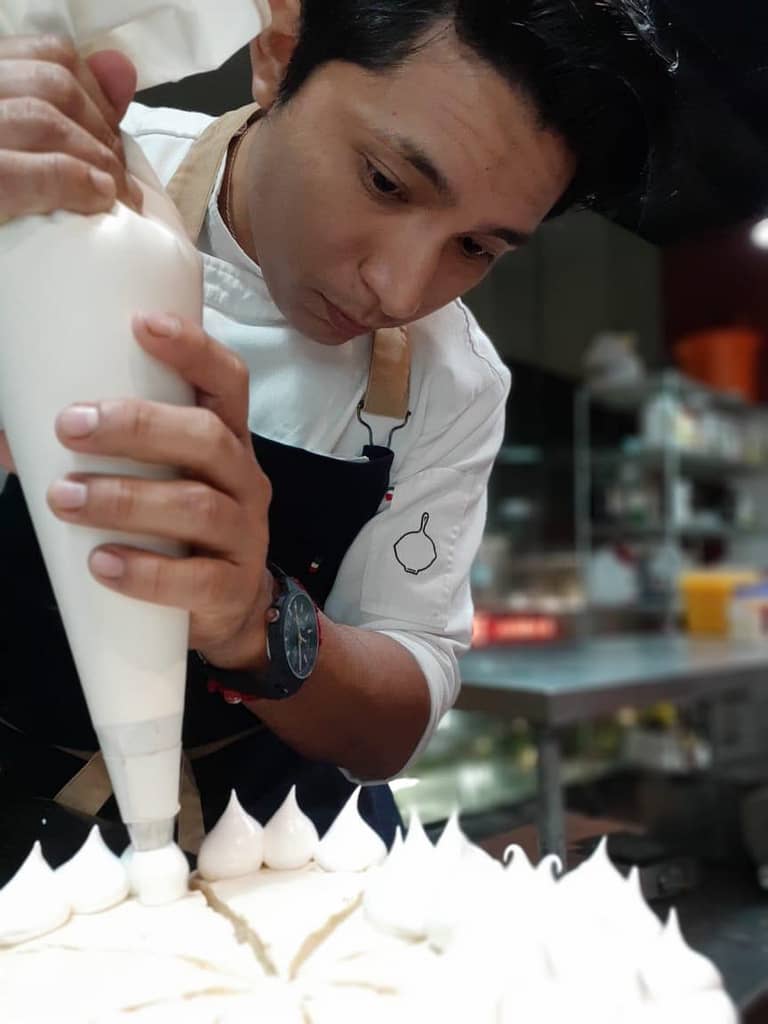 As the founder of Sakura Reposteria, Miguel offers one-of-a-kind specialty desserts to SUMMUS.
His expertise in fine pastries is exhibited through the care he takes in every single creation.
From concept to final product, Miguel's mastery is evident.
Every single bite brings delight to the senses.
Find Sakura Reposteria on Facebook for more information and for special orders.
Miguel brings 11 years of experience to SUMMUS.
Jonathan Canul - Sous Chef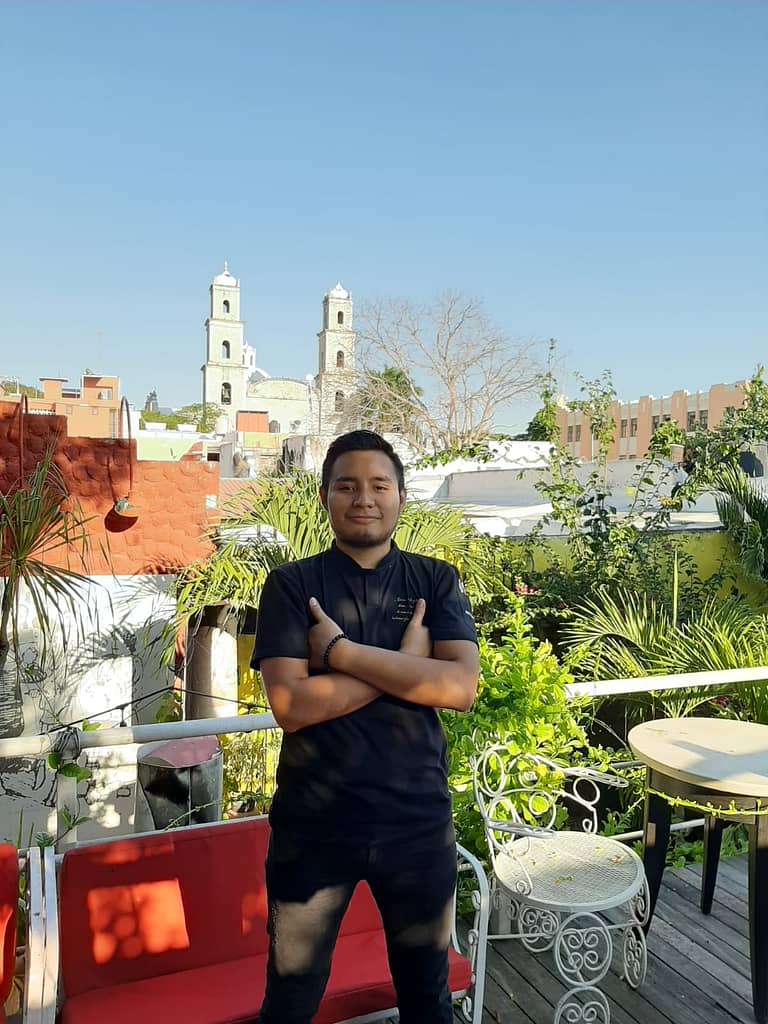 Passionate about cooking, since he was 15 years old, Jonathan complements Chef Roman in the kitchen. 
With a wide variety of experience from bars, banquets and restaurants, his love for food is apparent. 
Canul is a wonderful addition to the Summus team where he creates his own type of magic and unique perspective. 
As the former kitchen manager from Pancho's, he is once again the right hand of Chef Roman just as he was before. 
Jonathan brings 12 years of experience to SUMMUS.